How would you feel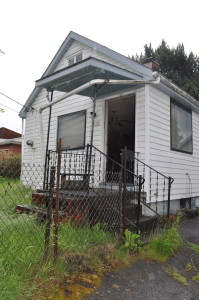 Coming home to this Living Space after a long day at the office?
I don't know about you, but living space is pretty important to me and my family. I personally like things in their place, tidy and clean. When I look at this photo I just don't feel it. I know without a doubt that with a bit of elbow grease this house doesn't have to look like this.
I have to admit, we did a complete "re-do" on this house, more than just a "little elbow grease". We kept the "bones" that were deep within the "crud" and made it into the gem of the neighborhood.
Lets face it, having a house like this in your neighborhood would not be something that would be desirable. When they are empty they attract crime and activities that have to do with gangs and drugs. Homeless people break in and "camp out". We have had to ask inhabitants to leave and always make sure and lock up job sites, although that doesn't always keep them out.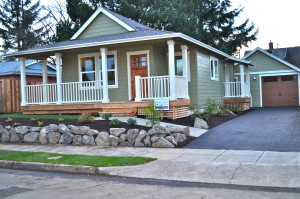 The amazing thing is that after our renovation, the house above turned into this home. The neighborhood was very happy and when we were finished the home sold in 5 days and was part of a small bidding war.
Living spaces are places where we live and this front porch is now an extension of the great renovation that was done on the inside. This type of improvement doesn't only increase the value of the homes we renovate but also all of the surrounding homes. It's way more than that though wouldn't you think? This type of house attracts families and people that will make it their home and treat it with care. So much better than homeless camps or gang members.
When neighborhoods have more houses that are cared for, the neighborhood becomes a community, people look out for one another. Living Spaces become gathering places for conversation and play dates, coffee time and cocktail parties. An empty, neglected space twinkles with the sound of conversation and children's laughter. That is the type of environment we want the living spaces we help to create to become.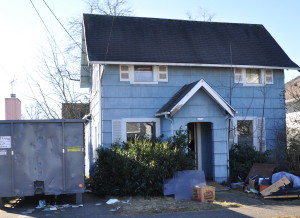 The first idea of what lies inside a house is what you see on the outside. The house above got an entire "face lift" but many homes just need a fresh coat of paint, some trim around the windows and a new roof. Add to that some creative landscaping and your house could look like a million bucks. A simple addition of some flower boxes or shutters beside the window can make a house look totally different.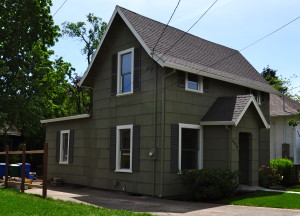 This house had broken shutters so we fixed them and painted them a darker color. In addition to that we gave it some fresh Landscape and as you can see a fence and gate were added. This is the home that I mentioned where we filled 3 dumpsters (pictured above to the left of the house).
I know which house I would rather drive home to after a long day at work and it isn't the blue one.
Our living spaces are where we do most of our living. In the winter here in Oregon much of your living space will be indoors with the exception of covered patios with fire pits. It is wet and cold and so we like fireplaces and cozy rooms where the family and friends can gather.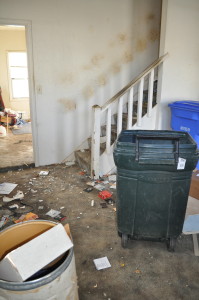 The inside living space of the blue house was just as terrible as the outside. Like I said earlier we like to take extreme examples of what we find sometimes and then show you the after photos.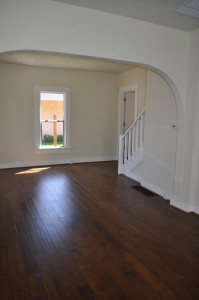 You start to get the idea that if we can fix up some of these places, then yours should be a snap. It really just depends on the scope of work that you want to have performed.
New flooring, paint, lighting, trim around the windows and base can really do wonders wouldn't you say?
It's always fun looking at before and after shots to get ideas about design, color and so many other things. Today it is trendy to watch people looking for and renovating homes on TV and it empowers us to know that we can have what we want in the home that we have.
If you Love where you live from the neighbors to the parks and everything is there that you need and you know where it is and how to get it. The only thing wrong is that the house is not quite the home you envisioned, there is no reason to move. Your house could be the home you always envisioned with careful planning, and careful planning is what we do.
In summer our living spaces extend outside. We BBQ and entertain and having a space to do that in is a great way to make sure that everyone is comfortable and having a good time.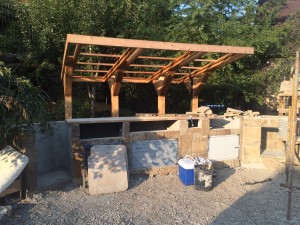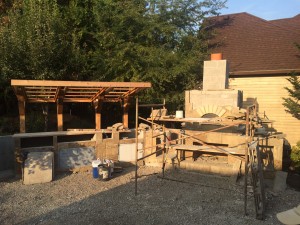 This is an example of a few of the steps we took building this outdoor living space. The owners had us install a pizza oven along with the outdoor kitchen, pergola, and fireplace. When we were done the next set of contractors came in to finish their job.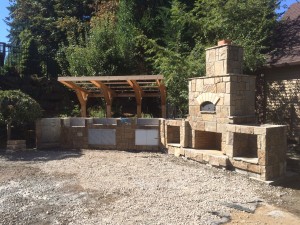 We do not limit ourselves to residential improvements we have worked on Curtis trailers in Portland and are currently working on Atlas Motors on 82nd drive.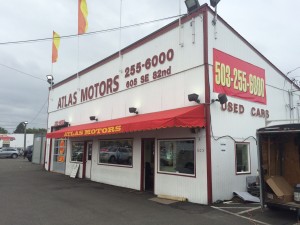 Our current job at Atlas is  done, this photo depicts the building the day we came to do the bid before anything was touched. and then the completed project.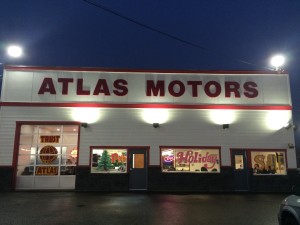 Quite an improvement, wouldn't you say?